11/03/2020
11:00 am - 2:00 pm
Butetown Pavilion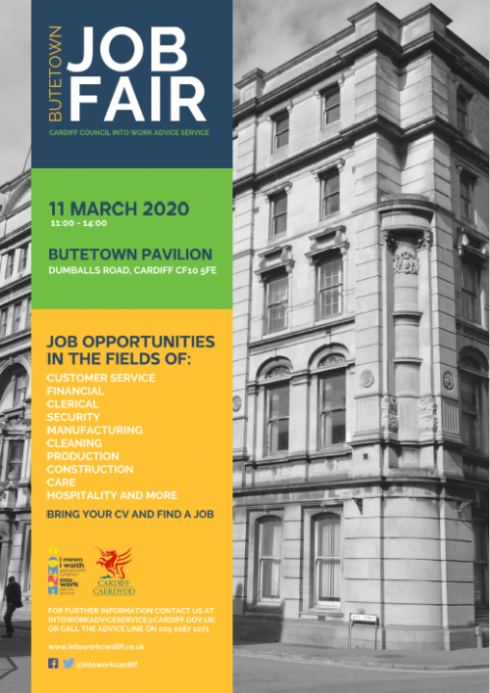 The Into Work Advice Service is hosting a Job Fair at Butetown Pavilion on March 11th, 11am-2pm.
Over 20 national and local employers will be present with vacancies across customer service, financial, clerical, security, manufacturing, cleaning, production, construction, care, hospitality and more. Into Work and Communities for Work will also be on hand to support job seekers on the day.
*If you are interested in attending this event, please contact us for further information.
Location
Map Unavailable