16/07/2022
2:00 pm - 6:00 pm
Pafiliwn Butetown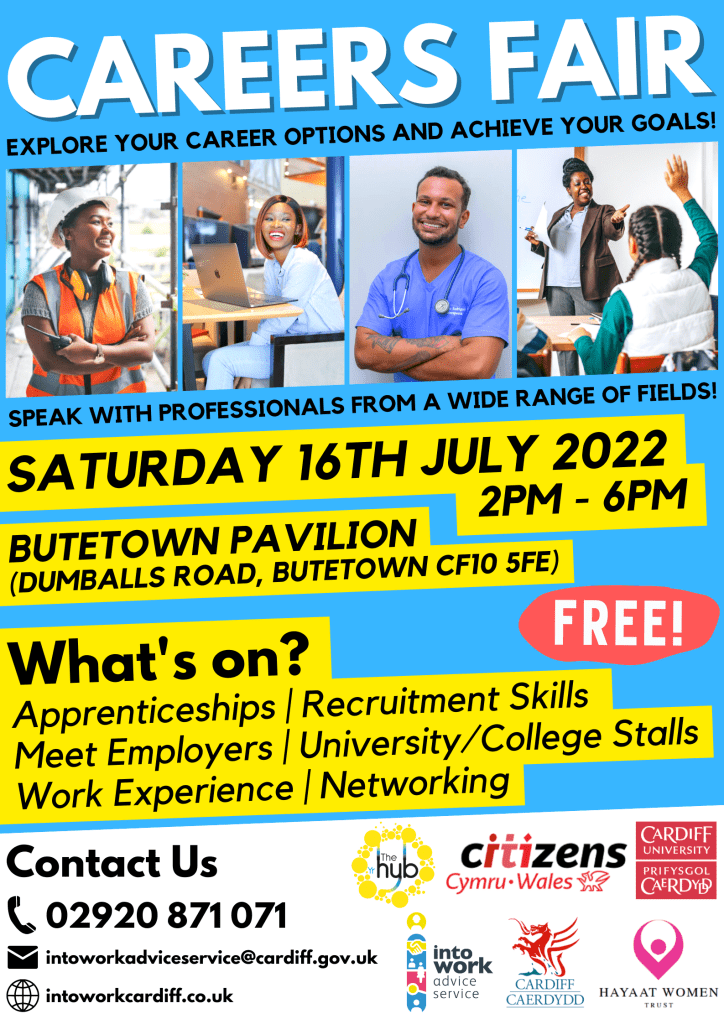 Take the next step into your dream career at our Careers Fair on Saturday 16th July 2pm – 6pm at Butetown Pavilion!
Meet with local employers and professionals from a range of fields for careers advice and guidance!
Loads of apprenticeships and work experience opportunities available you can apply for directly!
No need to register, just pop in on the day!
Butetown Pavilion, Butetown, CF10 5FE
Saturday 16th July 2022 @ 2pm – 6pm
Get in touch:
intoworkcardiff.co.uk/contact
*If you are interested in attending this event, please contact us for further information.
Location
Map Unavailable