10/08/2022
11:00 am - 3:00 pm
Ely and Caerau Hub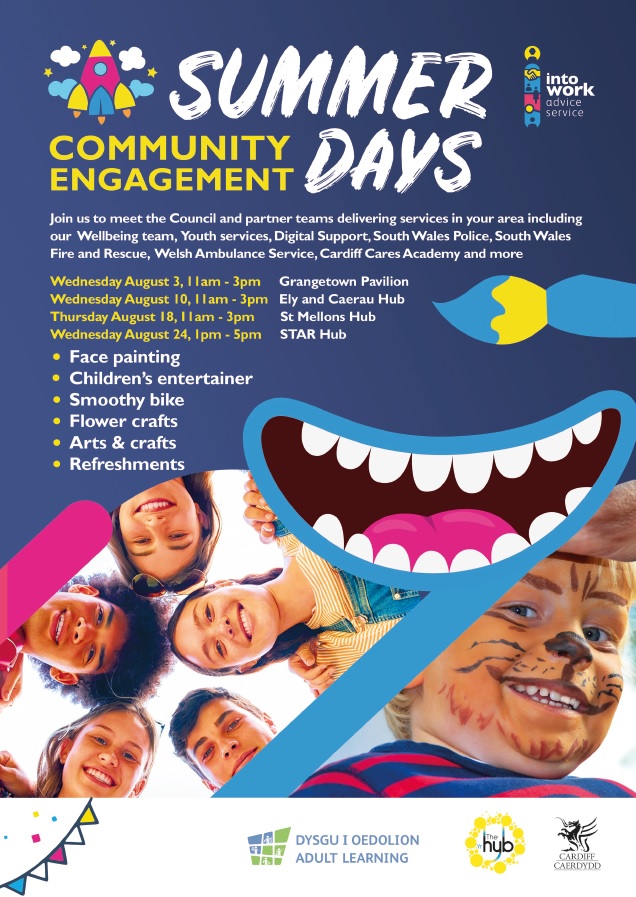 This summer, we will be hosting a variety of Community Engagement Summer Days across the city!
Come join us and meet our teams for a day of fun, entertainment and employment support!
Wednesday 10th August, 11am – 3pm – Ely & Caerau Hub
What's on offer?
Face Painting
Children's Entertainer
Smoothie Bike
Flower Crafts
Arts & Crafts
Refreshments
and much more!
For more information, please get in touch:
02920 871 071
intoworkadviceservice@cardiff.gov.uk
Get in touch – Into Work
More dates:
Wednesday 3rd August, 11am – 3pm – Grangetown Pavilion (
Event Link
)
Thursday 18th August, 11am – 3pm – St Mellons Hub (
Event Link
)
Wednesday 24th August, 1pm – 5pm – STAR Hub (
Event Link
)
*If you are interested in attending this event, please contact us for further information.
Location