07/07/2022
11:00 am - 2:00 pm
Grangetown Hub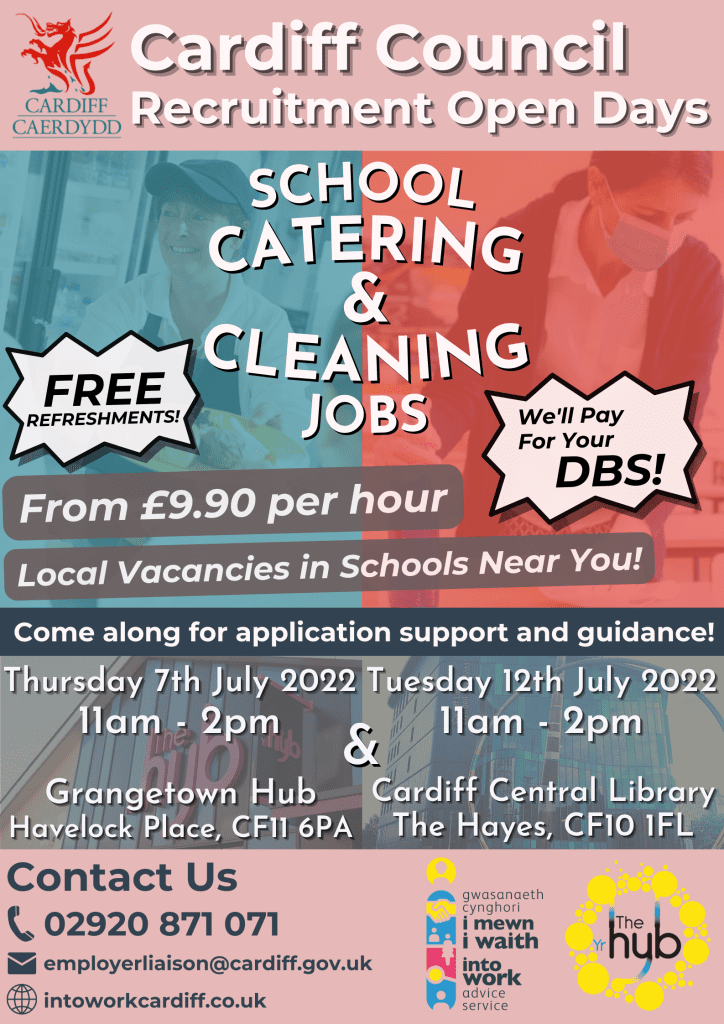 Interested in catering and cleaning jobs within schools?
We have loads of positions available for school caterers and cleaners within Cardiff Council!
• From £9.90 an hour
• Fully-Funded DBS
• Local Vacancies in Schools Near You
• Career Progression Opportunities
• Flexible Hours
Come along to one of our open days to find out more about these amazing opportunities and for support and guidance with applications:
Thursday 7th July 2022 @ 11am – 2pm
Grangetown Hub (Havelock Place, CF11 6PA)
Tuesday 12th July 2022 @ 11am – 2pm
Cardiff Central Library (The Hayes, CF10 1FL)
*If you are interested in attending this event, please contact us for further information.
Location